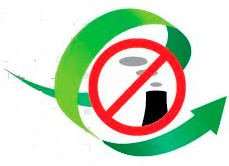 ASSOCIATED SCIENTIFIC-PRACTICAL CONFERENCE
«ENERGY EFFICIENCY 2015»
XХV international conference
«PROBLEMS OF ECOLOGY AND OPERATION OF ENERGY OBJECTS»
IX Conference
«ENERGY AUDIT, ENERGY MANAGEMENT, ENERGY EFFECTIVE PROJECTS»
September 23-25, 2015. 
Odessa, Hotel "Arcadia"
ORGANIZERS OF THE CONFERENCE
Ministry of Regional Development, Construction and Housing and Communal Services of Ukraine
Ministry of Ecology and Natural Resources of Ukraine
National Academy of Sciences of Ukraine
Institute of Technical Thermophysics
Institute of Gas
Institute of Engineering Ecology
Association of Energy Engineers of Ukraine 
Organizational committee:
Co-chairman

Co-chairman

Co-chairman

Scientific secretary of the conference:
Sigal Alexander,

Director of the Institute of Industrial Ecology, Vice-President of the International Association of Heat Power Companies, Ph.D.

Nikitin Yevgeny,

Leading researcher at the Institute of Gas, Ph.D.

 

Ovdiyenko Alexander,

Head of the Board of the Association of Engineers of Ukraine

 

Pavlyuk Nonna,

Scientific secretary of the Institute of Engineering Ecology, Ph.D.
The purpose of the conference:
Coordination of efforts of ministries and departments, scientists, specialists, businessmen in solving problems of reducing the consumption of natural gas in heat supply, replacing it with alternative fuels and efficient use of energy resources in the near future. Discussion of ways to implement a new environmental policy (requirements of Directives 2010/75/EU and 2003/87/EU).
Topics of the conference:
Ways of reducing the consumption of natural gas and replacing it with other fuels in the municipal heat and power sector;
Exploitation of objects of industrial and municipal energy;
Modern technologies of combustion of fuels;
Development of boiler-houses in Ukraine;
Independent heat supply sources;
Ecologically clean and energy saving technologies;
Ecological problems of power engineering;
Formation of the internal market of greenhouse gases in Ukraine;
Energy-ecological monitoring;
The issue of reducing environmental pollution and reducing greenhouse gas emissions by power plants;
Solid domestic waste management processes;
Unconventional and renewable energy sources;
Methodological issues and practical examples of energy audits of buildings, communal and industrial enterprises;
International System of Certification of Energy Managers in Ukraine.
Working languages of the conference:
Ukrainian, Russian, English
Form of reports – oral reports
Contact information of the Organizing Committee:
Ukraine, 03057, Kyiv, street. Zhelyabova, 2a
Tel .: (+38 044) 453 2862
Tel. / Fax: (+38 044) 456 9262
Mob .: +38 (050) 387 90 70
E-mail: office@engecology.com
Materials of the conference will be published in the collection "Problems of ecology and operation of energy objects"